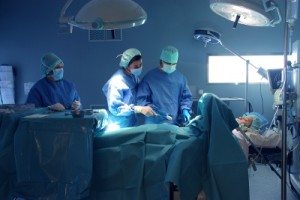 BMES is pleased to share that we have added lighting source offerings as we expand products and services to support your needs. Below is a breakdown of options we provide:
1. Mobile Lighting Systems
Mobile Lighting Systems are a convenient and compact systems that provide shadowless natural color temperature close to natural sunlight. These mobile systems have features that allow for optimum visibility and convenience:
Features
LCD touch screen, allowing a stable illuminating area. Controls allow all functions of the light at one position.
Multi-path light ensures that a single damaged LED bulb in one path will not affect operation functionality.
Universal appending system provides maximal adjusting range, suitable for any operating room. Appending arms are made of nova alloy, with light-strong structure, convenient operation and accurate positioning.
Lamp caps are totally enclosed with a streamlined design, complying with requirements of sterilizing and laminar flow cleaning in all kinds of operating rooms.
2. Adjustable Lighting Systems
Adjustable lighting allows for efficient visibility which is imperative in an operating room. An energy efficient high-lux adjustable O.R. light with spring arms allows for superior and reliable positioning.
Features
14,800 foot candles
Adjustable color temperature close to natural sunlight, to exactly image human tissue colors
Ultra-long life, up to 30,000 to 50,000 hours
Adjustable focusing
Adjustable CRI
Cost-efficient surgery lighting system
Coll output LED light source
Complies with sterilizing and laminar flow cleaning requirements
We provide equipment for the way you operate. Let BMES assist you in going beyond the expectations of your patients and staff. If we can assist you in any way, contact us to learn more about our products and services.